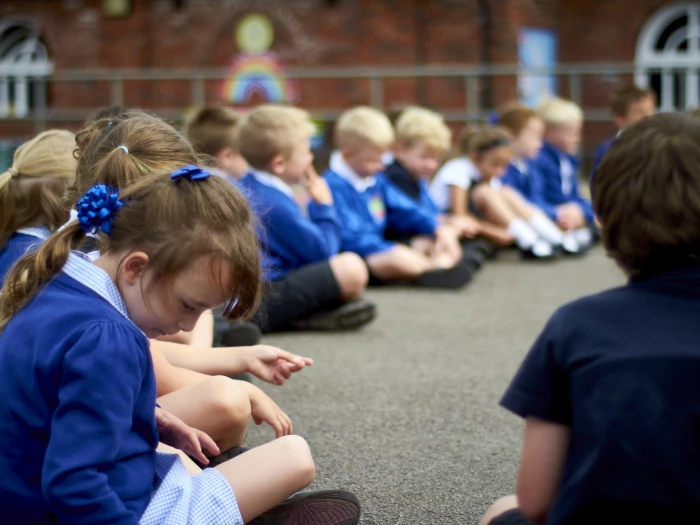 Daily Uniform
Grey or Black skirt/pinafore/trousers/shorts
White or Navy polo shirt
School sweatshirt or cardigan
School Blazer (optional)
Clip on Tie (optional – available from school)
Black shoes (buckled/laced or velcro)
Blue gingham summer dress
PE Kit
For all PE and Games lessons and sporting after school clubs:
Wybunbury Delves Blue PE top or plain white t-shirt (no logos or prints)
Black shorts
Black pumps for Reception and Year 1
White or Black trainers for Year 2 – 6
Black Tracksuit / joggers (essential for PE during winter months)
Wybunbury Delves Black PE Hoodie
Please provide hair tie for long hair
There is a change to PE uniform for 20/21; we expect parents to move over to the new PE uniform as their child grows out of their house colour top.
Children participating in competitions on behalf of the school will be expected to wear their own Wybunbury Delves Blue PE Top.
Parents are asked to mark all clothing with their child's name.
Our uniform can be bought from Wynsors World of Shoes in Crewe or online from School Shop Direct.