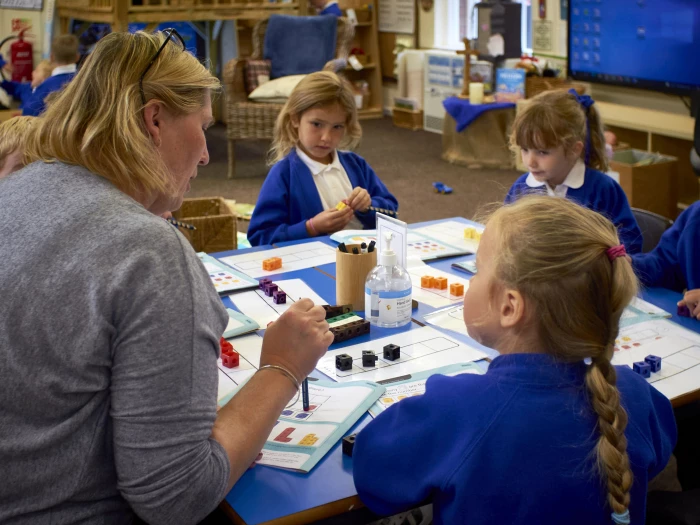 Without mathematics, there's nothing you can do. Everything around you is mathematics. Everything around you is numbers.
Shakuntala Devi
At Wybunbury Delves we aim to 'light the spark for a love of learning and of life' and believe Mathematics is a subject which offers the very best opportunities to achieve this. We adopt SPARK approach to learning to foster and maintain children's curiosity in the world around them.
Mathematics is a creative and highly inter-connected discipline that has been developed over centuries, providing the solution to some of history's most intriguing problems. It is essential to everyday life, critical to science, technology and engineering, and necessary for financial literacy and most forms of employment. A high-quality mathematics education therefore provides a foundation for understanding the world, the ability to reason mathematically, an appreciation of the beauty and power of mathematics, and a sense of enjoyment and curiosity about the subject.
Power Maths
From January 2019 we have invested into the maths programme Power Maths. During Spring term 2019, we invited parents and children in to join us for an introduction to teaching for mastery using Power Maths. We enjoyed sharing our KS1 and KS2 lessons with you and we hope you found it useful in supporting your child on their maths learning journey. Thank you for your very positive feedback.
Our Maths Policy
Power Maths Policy – Y1 & Y2 Power Maths Policy – Y3 & Y4 Power Maths Policy – Y5 & Y6