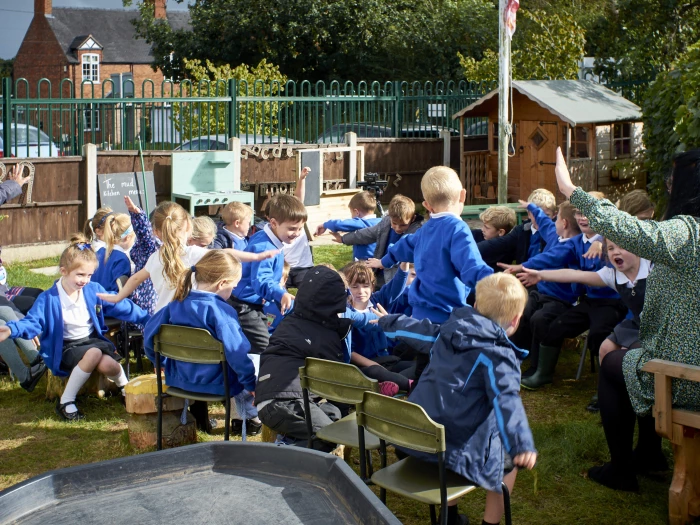 Our Building and Grounds
We have purpose built classrooms that are furnished to promote a feeling of security and active learning. The school grounds have a wild area with pond, a garden area for scientific exploration and quiet recreation, an activity trail, a hard playground and a large playing field. A gazebo that sits 30 children provides a place to sit and chat or benefit from shade in hot weather. We are continually improving the school's buildings and grounds.
The School was founded in 1822 by the Delves Broughton family. They also founded the Sir Thomas Delves Educational Foundation, (The Delves Trust) which owns the school building. Over the years, there have been many changes. The oldest part of the building was originally a Boys' School with the Headteacher's house incorporated into the structure.
Today, the old building houses the hall and kitchen. This means we have a very large hall for the size of our school which benefits teaching of PE, drama and music and assemblies. We also use the hall to sit down to lunch and for wet playtimes.